General information about coronavirus, testing and local advice and restrictions.
Lokale råd og regler på flere språk/ Local advice and restrictions in other languages
Testing
If you have symptoms such as a fever, cough, shortness of breath, loss of taste or smell, sore throat or feel sick, you should get tested for Covid-19. This also applies if a member of your household has tested positive for Covid-19, and to those who arrive in Norway from areas with a high prevalence of Covid-19.
Testing is free.
To make an appointment, call the coronavirus hotline on (0047) 67 50 59 99. Opening hours are Monday–Friday: 8.15AM-9.00PM, Saturday and Sunday: 9.00AM-9.00PM.
If you do not speak Norwegian, you can ask for a translator when you call. A translator will call you back.
Test centre
Testing takes place at our test centre at Fornebu.
The test centre is located at the parking lot opposite Telenor Arena. You may arrive by car, foot og bicycle. The address is Forneburingen 51.
You cannot show up at the test centre without an appointment.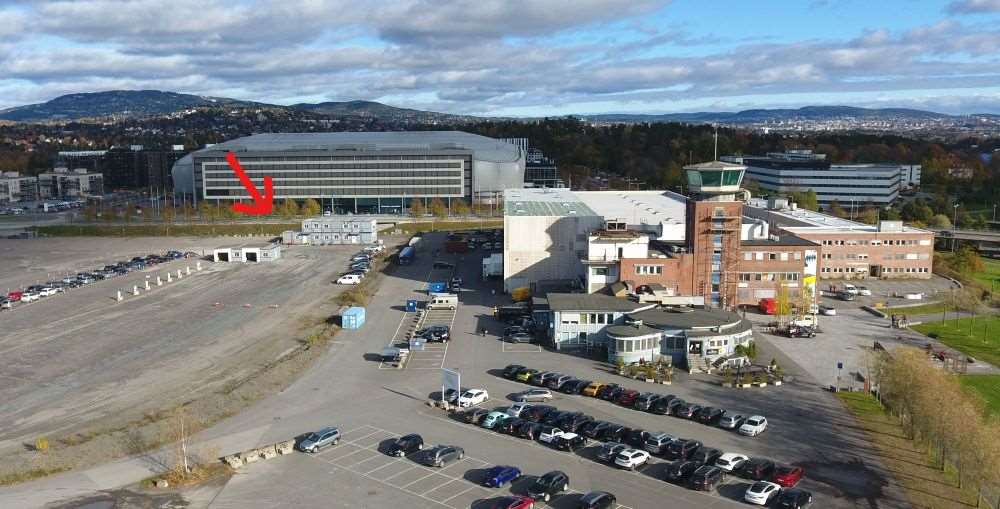 Test results
Whilst waiting for your test results, you must stay at home and avoid infecting others. You will normally have your results within 1-3 days.
If your test is positive, the council's infection control team will call you.
If your test is negative, you will not be called. If you have a Norwegian personal identification number (fødsels- og personnummer) you can check your test result at www.helsenorge.no
If your test is negative, you can return to work/school when you are feeling well and do not have a fever.
General information about coronavirus and how to prevent infection.
Information on travel and entry quarantine.
Brochures, videos and information about coronavirus on Helsenorge.no